The WSTN West Coast LNG Export Forum brought together some of the finest minds in Rockies natural gas, global LNG infrastructure and Tribal Nation energy development. Here is a selection of pictures from the event. (Photo Credit: Caleb Weaver, Lightbulb Media)
The Ambassador's Video Address: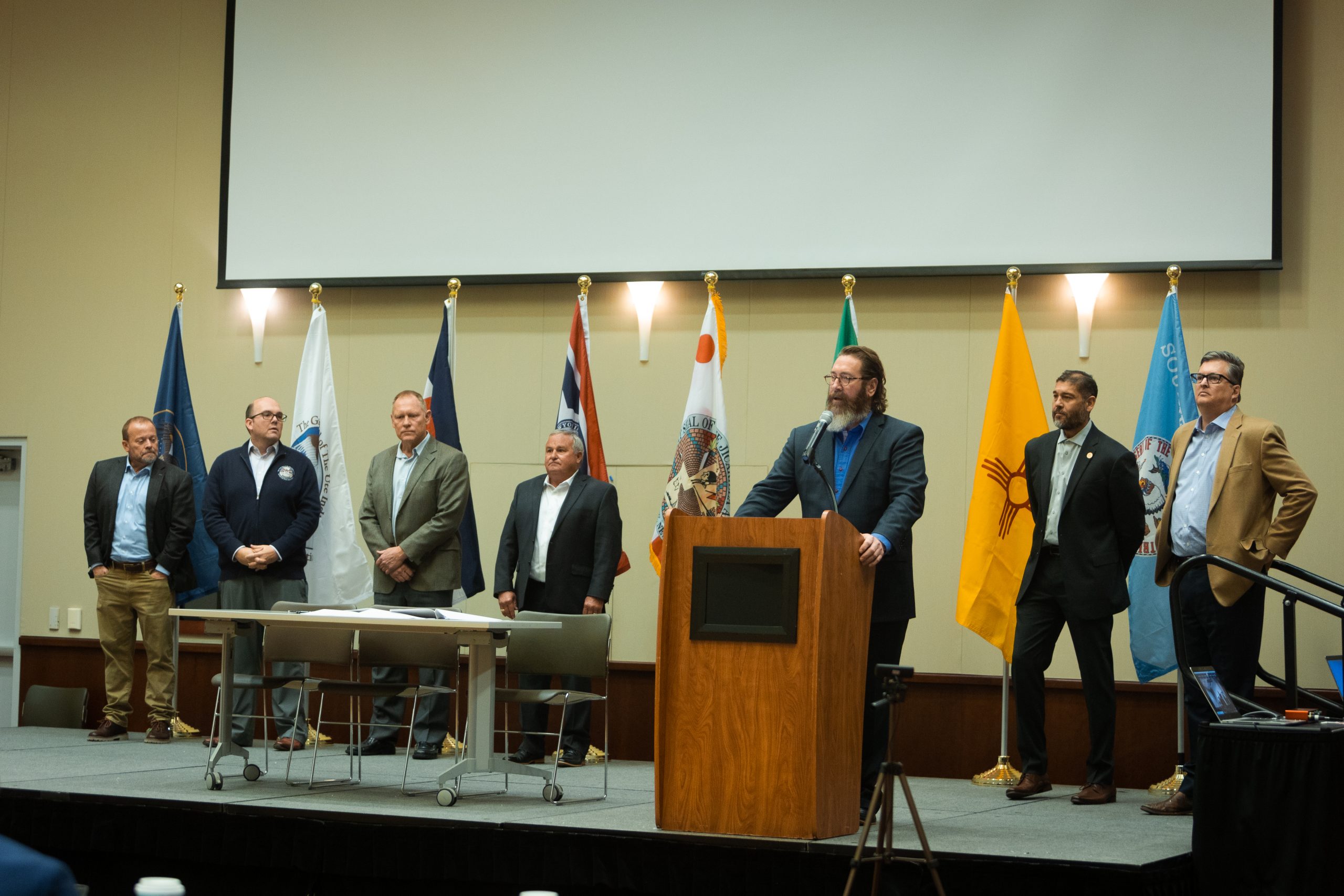 WSTN Chairman Jason Sandel of New Mexico gives remarks welcoming the Jicarilla Apache Nation to WSTN before the formal signing ceremony.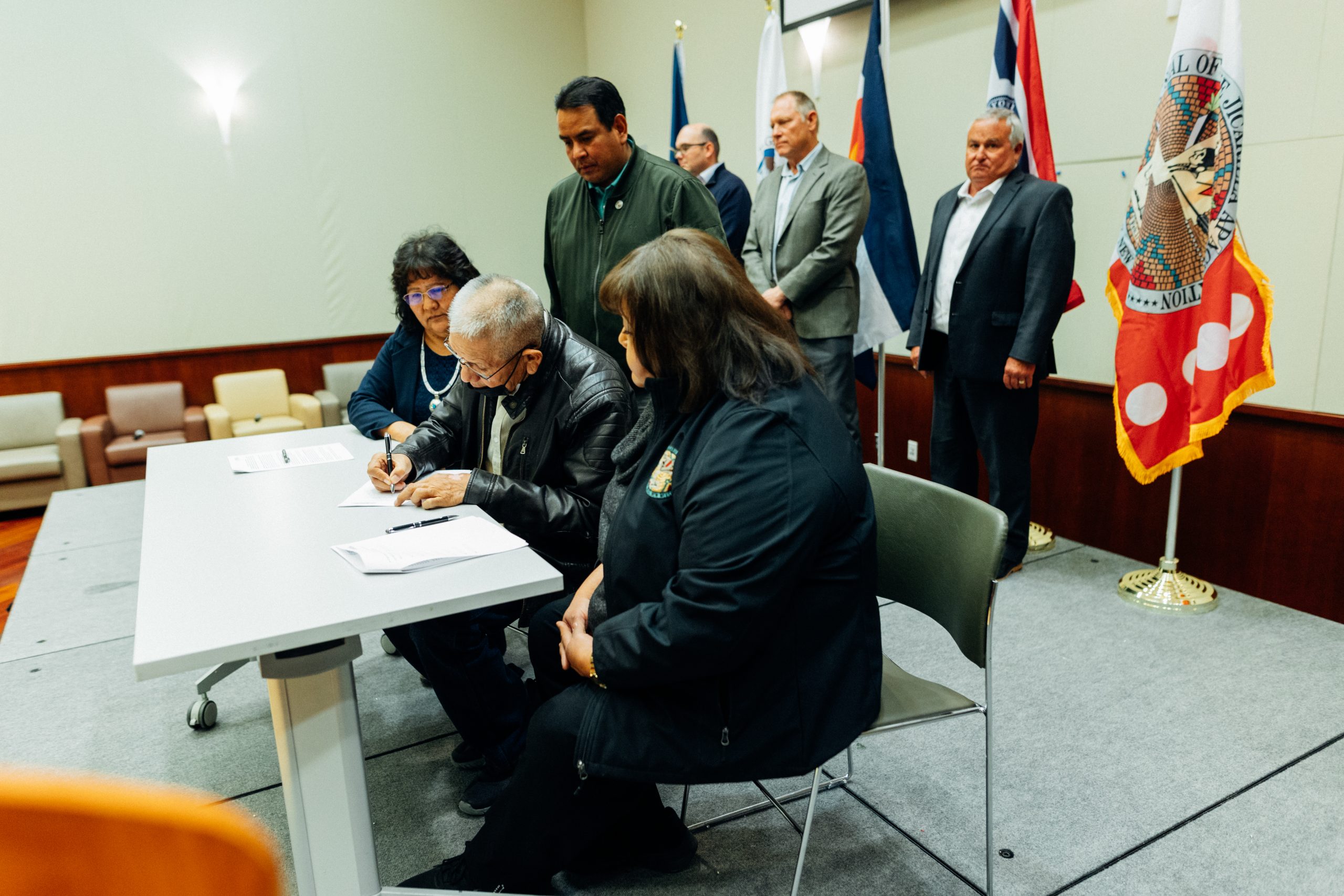 Jicarilla Nation President Edward Velarde signs WSTN's Memorandum of Understanding, formally joining his sovereign tribal nation into the organization, as members of his tribe and WSTN Board Members look on.
A video link of the day's proceedings is forthcoming.